Car Accidents Caused by Dangerous Roads
Contact Our Chesterfield Car Accident Attorneys to Learn More
The Roberts Law Firm, P.C. helps accident victims in Missouri who were injured because of dangerous roadway conditions that could have been prevented by MoDOT or another government agency or city responsible for the maintenance of the roadway. Such dangerous conditions may include poorly designed roadways, defective road design, and poor maintenance of streets, traffic signals, or improperly placed signs or fences along the roadway.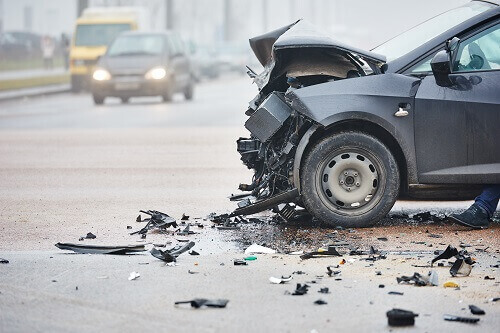 A skilled Chesterfield car accident attorney is needed to determine whether MoDOT or another Missouri government agency is responsible for the injuries and damages caused by the defective roadway. If liability is determined, then a claim may be brought against MoDOT or the responsible government agency that failed to maintain the highway. There may also be claims against other drivers or negligent parties as part of the claims process.
Missouri drivers are entitled to safe roadways that do not pose dangers. If you or a family member was injured as a result of defective or dangerous road condition, please feel free to contact attorney Greg L. Roberts for a consultation.
---
Call (636) 590-4864 or submit an online contact form today.
---
Examples of Dangerous Roadway Conditions
The following are examples of some dangerous roadway conditions:
Missing or inadequate guardrails
Obstructive roadway view cases
Dangerous fencing along roadway
Overgrown trees and vegetation blocking view
Defective traffic lights and traffic signals
Inadequate lighting
Improper signage or missing signs
Road construction hazards including trucks stopped for work projects
Failure to warning of upcoming road work
Bridge defects and bridge collapse
Insufficient median or divider
Lack of shoulder
Dangerous intersections
Dangerous potholes and drop-offs from roadway
Uneven pavement
Failure to maintain roads or highways
Road design defects
Objects on highway
Limited Statutory Time to File a Claim
After an accident, it is important to talk to a dangerous roadway accident attorney to ensure that important time limits do not pass for your claim. Attorney Greg L. Roberts works with accident victims in an effort to secure their right to full and complete compensation, including recovery for lost wages, payment of medical bills, pain and suffering, and possible punitive damages.
Claims against MoDOT and other dangerous roadway and road design defect cases are often complex. There is often a need to obtain expert testimony on the improper nature of the highway and to fully determine the causes of the accident. Attorney Greg L. Roberts is able to properly evaluate your claim and review with you all options available for your particular claim.
---
Contact us to discuss your case with one of our experienced and compassionate car accident attorneys in Chesterfield. We serve clients throughout Missouri.
---